Humor is so important. Especially when dealing with stuff that pissed you off.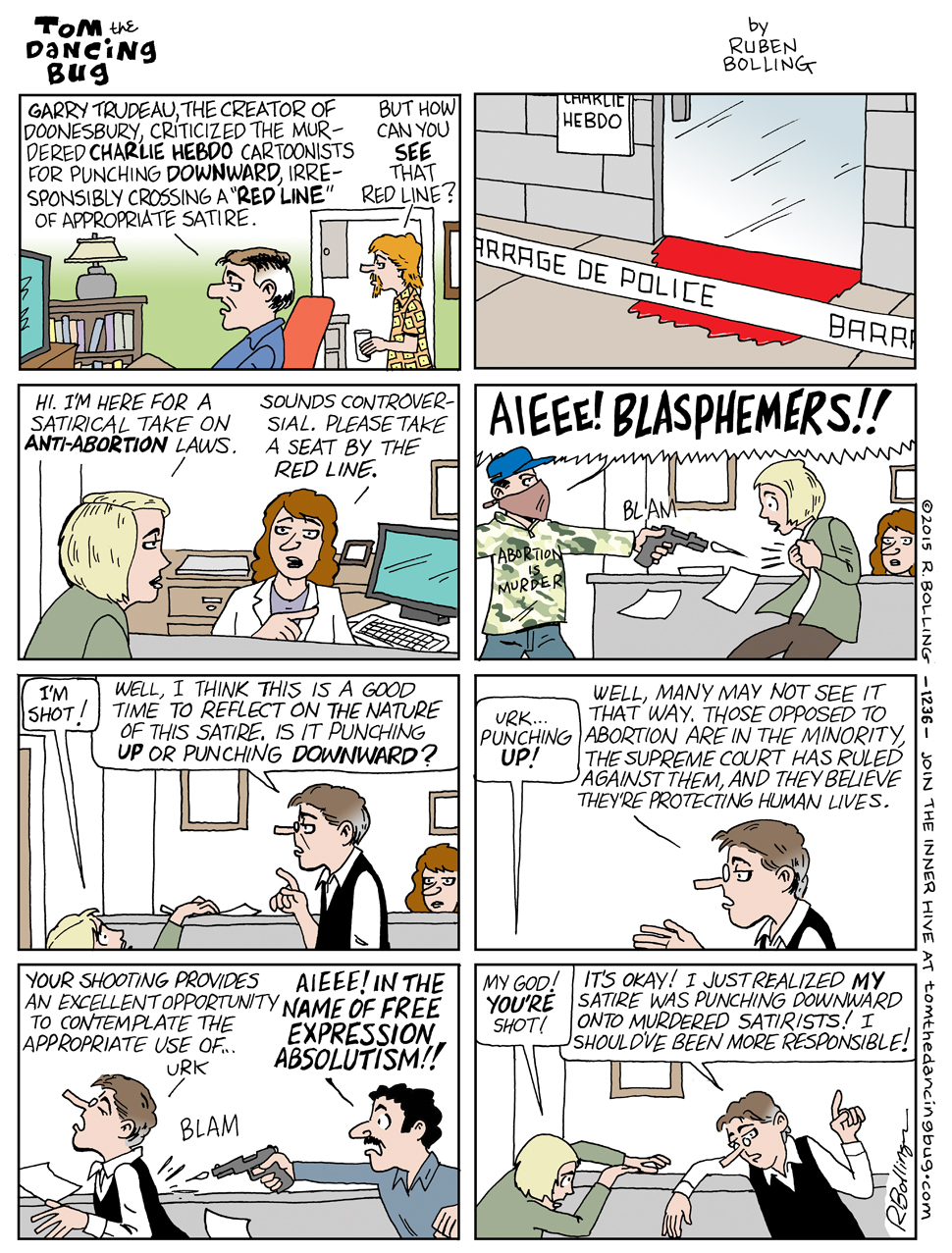 "Doonesbury creator Garry Trudeau recently expressed his warm understanding of Islamist rioters and mass murderers who were "provoked" into violence by insufficiently sensitive cartoonists.
Now his colleague Ruben Bolling weighs in with a Doonesbury-spoofing episode of Tom the Dancing Bug. The first two panels are a worthy punch to the gut… and the strip just gets better from there."
Click the link above to read the original piece.