America is one of the biggest readers group and market for books. So if they stop reading, there might be less books coming out from America, not just going in.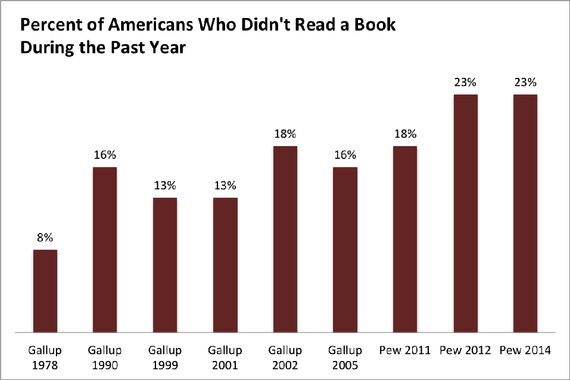 Glad it is not over yet. The more educated the persons are, the more they usually read.
So the readers are making up for the loss of reader population by reading more books. Sort of.