Who said the #MeToo movement has no real impact.
Persons who were sexually assaulted start speaking out. And one of the rapist, while having all the privilege of being a famous writer, still don't learn enough to respect women and their right to say no to his sexual advances.
Now he is in jail. Good. Action finally comes with consequence.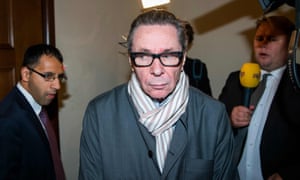 Not going to read his books. That's my choice as there are many other books to choose from and I don't need to read what a rapist want to say.