Task 1: Make two "prophesies" you think will come to fruition in 2019 in your personal or reading life.
Prophesy 1: The time vortex that pull me into the reading world is growing stronger, the predication of incremental increase of books read.
Prophesy 2: As the time spend reading is directly correlation to time not spend on exercise, the predication for waistline increment would be notice and substantial unless a radical change in position taken while reading.
Task 2: The Five Pillars of Islam include almsgiving and the pilgrimage to Mekka. Tell us: Have you ever donated books or rescued them from (horror of horrors) being trashed? Alternatively: Is there a book-related place that is a place of pilgrimage to you?
For donation, there is an annually books collection for local Boys and Girls Club. I would drop books I don't want to keep, anything less than 3 stars (sorry and not sorry) would be selected for donation. These books were go into mass books sales for USD 1.5 each regardless of its original value.
Task 3: Prophets are messengers. Tell us: Which book characters are your favorite messengers (no matter whether humans, angels, (demi)gods, etc.)?
Kevin Tran in Supernatural. All religious texts is fiction anyway. So Kevin as fictional prophet in a TV show is just as good as any prophet in religious text. What so special about Kevin is that he is played by an Asian actor. Asian on the whole is under represented in US shows.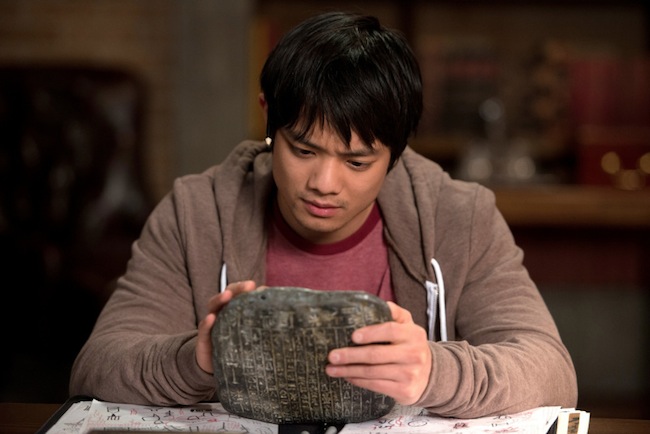 Task 4: Muhammad was a merchant before becoming a religious leader. List 5 books on your shelves in which a key character makes / undergoes a radical career change.
From blind man to lawyer to dissident
From police to bum to FBI
From student to demon
From short order cook to ghost hunter
From assassin to vigilante
Book: If you can find a copy, read Kahlil Gibran's The Prophet. Or read any book about a leader of a movement, nation, religion or large group, OR read a book with a green cover OR with a half moon on the cover.
Later. Maybe.