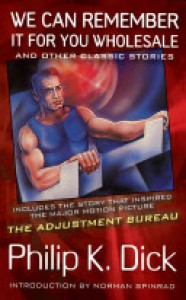 Now reading the review for the "new" Total Recall, that says the film is not trying to faithful to the book. I search for this story to read "again". The short story could be found online via some library. It is scan to be viewed format, not e and no real.

Weird.http://www.english.upenn.edu/~cavitch/pdf-library/Dick_Wholesale.pdfOK.

The first part is like the movie. But ....Spoiler alertThe reason is so different. I like it. Still, I don't think the short story could turn into a movie without changing it.